Henry Noufal – The Legend
Henry Noufal's hands just seem to move by themselves. As the top hair stylist at Urban Halo Salon, he is booked 98% of the time. He works a full day without tiring. His customers give him freedom to do what he wants, and they are never disappointed.
In fact, some of his customers have followed him from Georgetown to Landmark to Arlington. Others have moved away, but always visit Henry when they come into town. It is an understatement to say that his hair styling is legendary
"Henry is consistent," said Henry's son, Nash Noufal. "He never gets it wrong."
According to Nash, Henry Noufal is the 'creative director' at Urban Halo Salon in Arlington, VA. A veteran in the hair styling business, he works with the other stylists on a daily basis.
"He helped build an image that has carried the family for three decades," said his son, Nash Noufal.
Henry has been cutting hair since he was a young boy. At the age of 14, he started working in a salon in Lebanon, helping to wash hair and blow dry. It wasn't long before customers started saying, "Oh, let Henry do it."
He started cutting hair for his mother's friends and when he turned 18, he and his brother opened their own salon. It was called Salon Noufal and was one of the first unisex salons in that area. Eventually all of his nine brothers and sisters joined the hair styling business in one form or another, as well as his cousins. At last count, there were 25 Noufals in the hair styling business.
Henry spent time in both Paris and Lebanon, coming to visit the United States in 1976. He moved to the United States in 1985 and opened Salon Noufal that same year. He quickly became known in the business and built up a clientele with politicians, lobbyists, business people – and people who just wanted the best in hair styling.
In 1985, they decided to move to the Landmark Mall in Alexandria, VA, where they stayed for 20 years. They kept the signature name and Noufal Hair Design, Landmark, quickly grew in popularity as well. While many former clients followed Henry to the new location, they attracted many new clients as well.
Last September, Nash Noufal and his father opened Urban Halo Salon, Creation by Noufal. This hair salon in Arlington in VA is located on Clarendon Boulevard. The design was inspired by life-changing events in Nash's life and is very chic. Already, it has become the place to go for innovative hair styling.
Henry continues to travel to Paris and is always on the cutting edge of trends in hair styling. They were one of the first to do foils, and also helped to introduce the Brazilian Keratin Treatment.
Even as Henry keeps up with new trends, he still has the history of the past 40 or so years (even though he says he's only 39!). Hair styles have come full circle, and now the 70's looks are in style again.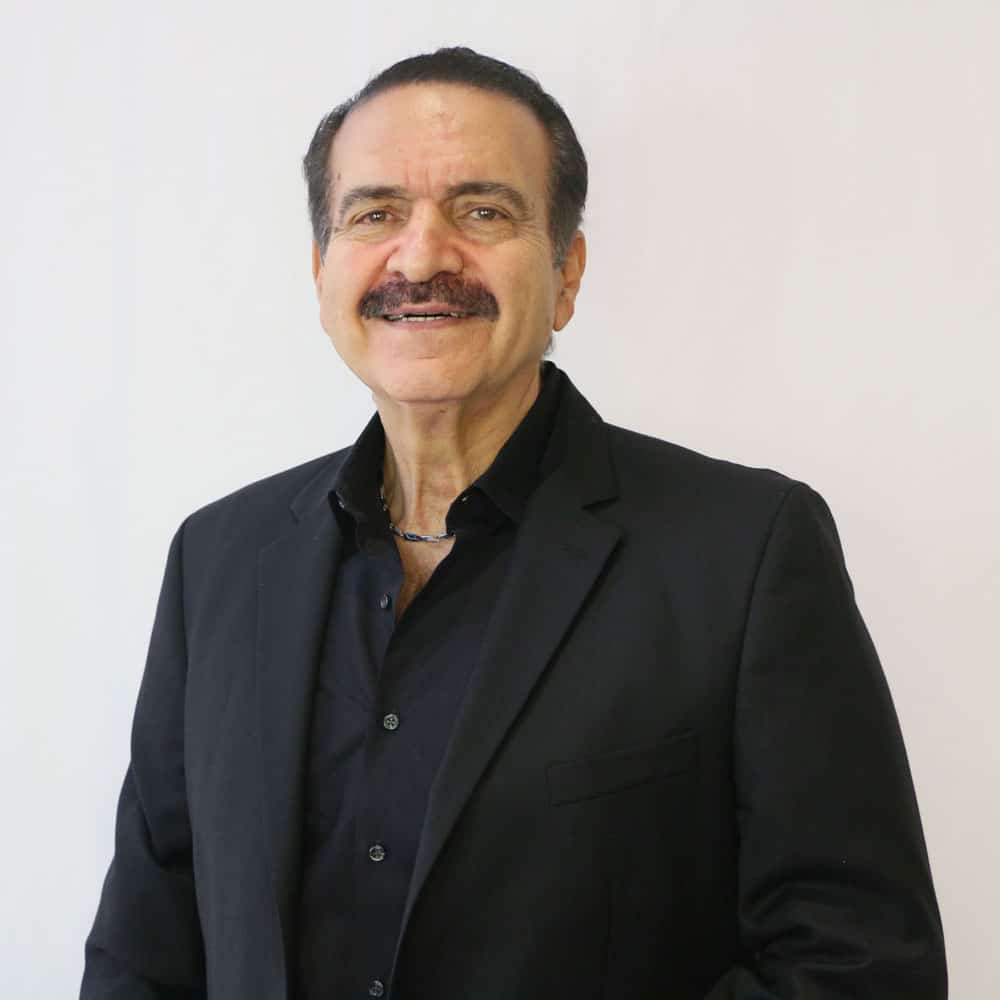 "Henry can change [how he styles] at any moment," said Nash Noufal. "He can adjust and see in the future or do styles that were popular years ago."